While I have not been doing much shopping in the last few months, I have purchased a few things to get me through the summer.
I found this dress online through Target and I can't get over how cute it is.
It definitely runs large so size down, and if you are short like me you will have to hem it.
I also love this dress which I also should have purchased but didn't.
I bought both of these pairs of earrings. They dress up any sun dress, and I love the color combos.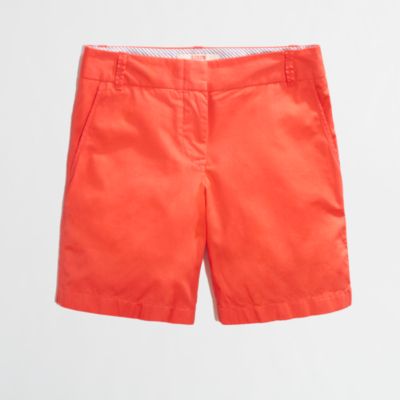 I kept reading about these JCrew chino shorts online, but didn't believe the hype. Well that and the fact that I have not purchased shorts since 2007.
But I took the plunge and tried them out in the 7″ inseam. I LOVE them. And they actually fit. I went up a size so that they would be a little roomy.
Tight shorts + thunder thighs = not a good look
Right now they have all the colors in all the inseams in stock on the JCrew Factory Outlet site. Totally worth $21!
And last but not least I purchased these fun wedge sandals that should also be a good transition shoe into the Fall.
Have a happy 4th of July!