I have a monogrammed key chain that I have owned for years and years.
It's huge and bulky which is great because it helps me find my keys in my huge bag.
But it still has my old monogram and its has been beaten to death.
So I decided it was finally time for an upgrade.
And this is the key chain I went with.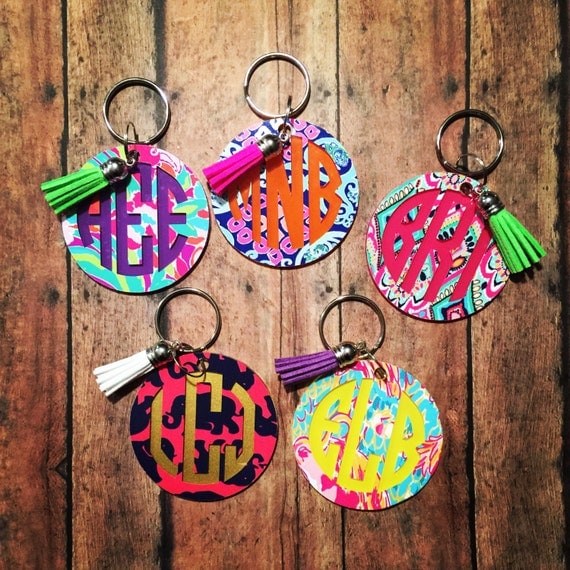 So cute and fun.
Next up a new recipe I tried that tasted better than ANY Chinese takeout!
If your family is super sensitive to spicy food you might need to cut back on the Sriracha but it was perfect amount of spice for us.
Click on the photo for the link to the recipe from lecremedelacrumb.com. I literally whipped this up in 20 minutes.
I added roasted broccoli and steamed rice.
And last but not least I am finally getting my "built-in" pantry!
My husband helped me by getting the shelves cut this weekend.
And I finished painting it last night, and I will post the finished project next week!